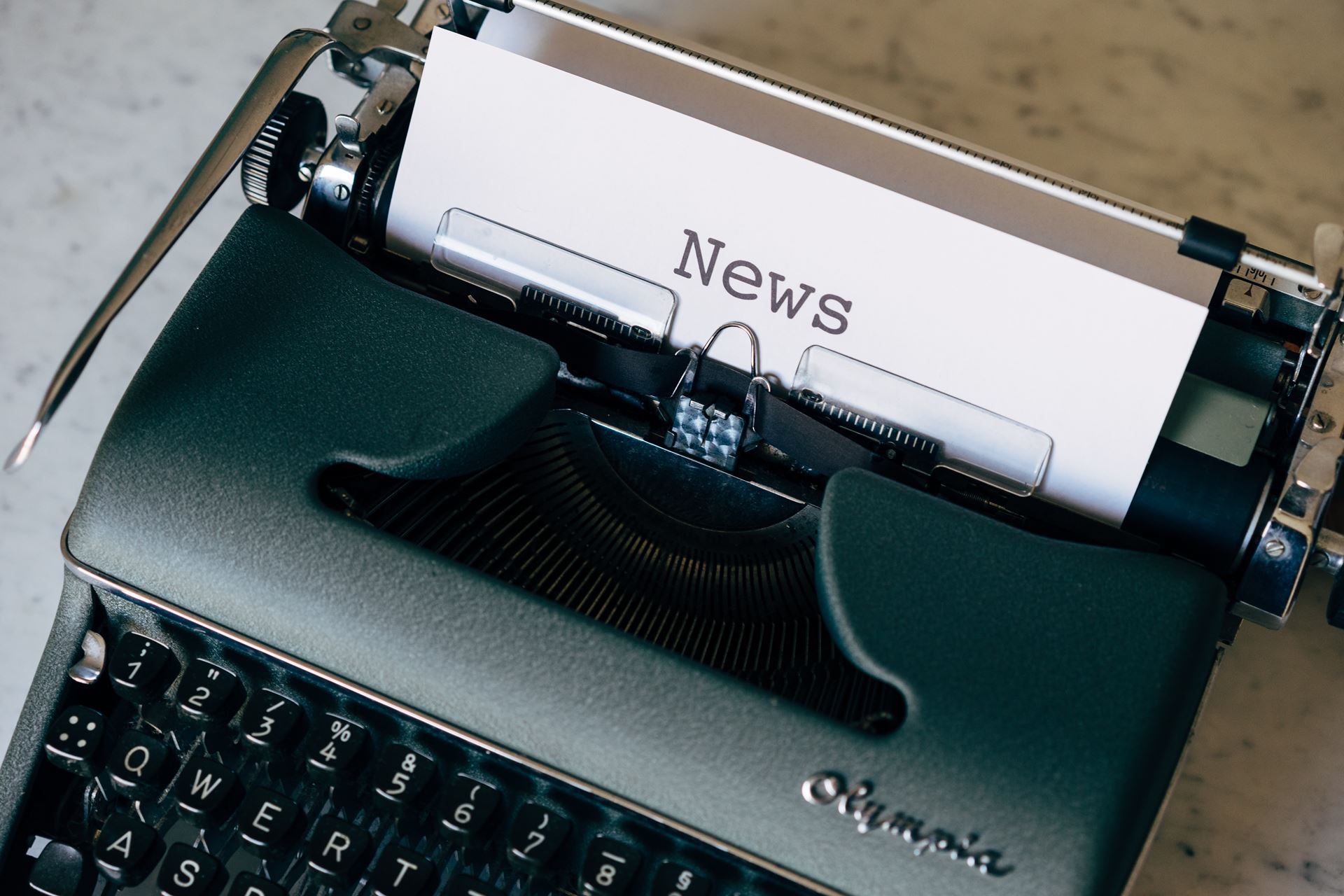 Whats New
Worth a look.
Find out all the latest news here.
All the latest information within and outside of the practice.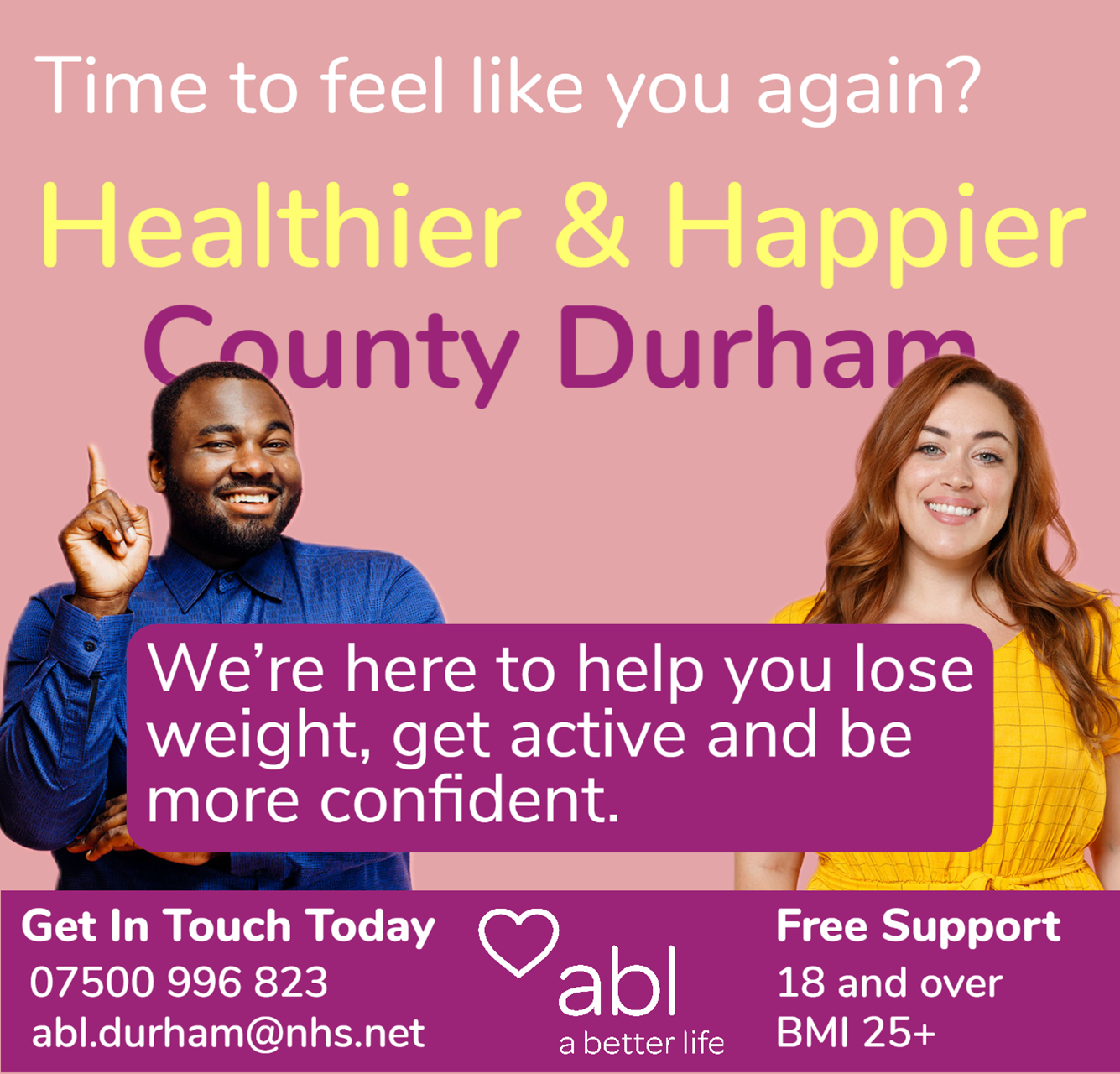 If you live in England and are aged 18 or over, you can get a COVID-19 vaccine from a walk-in COVID-19 vaccination site without an appointment. You do not need to be registered with a GP or bring any ID. It might help to bring your NHS number, if you know it. If you've already had your 1st dose, you need to wait 8 weeks before having your 2nd dose.

www.nhs.uk
COVID-19 Passport
Digital version:
You can get a digital version using the NHS App or NHS website. You will need to set up an NHS login to do this. Digital versions can be downloaded as a pdf or sent to you in an email. You must be registered with a GP surgery in England to use the app.
Download the App from:
Google Play- NHS App
App Store- NHS App
Paper version:
You can ask for a paper version of your COVID-19 vaccination status to be sent to you in the post. You should get this within 5 working days. You do not need to be registered with a GP surgery or have an NHS login for this. You can get a paper version by: requesting a letter online calling 119 – do not call 119 if you're travelling in more than 4 weeks' time. You can request a letter 5 days after having your 2nd dose of the vaccine.
Key Messages:
The app is the easiest and most convenient way to go about getting your vaccine passport
There are two ways of proving your vaccination status
GP practices cannot provide you with a COVID-19 vaccination status letter. You can demonstrate your vaccination status by downloading the NHS App
Make sure there is enough time to get proof of your COVID-19 vaccination status before you travel
If you do not have internet access, have had both doses of your COVID-19 vaccination, and are due to travel outside the UK in the near future, you can request a paper letter from the NHS by calling 119.
If you need to prove your COVID-19 vaccination status please download the #NHSApp. More info at nhs.uk/nhsapp and www.gov.uk/guidance/demonstrating-your-covid-19-vaccination-status-when-travelling-abroad
The NHS has two apps, the one to prove your vaccine status is called the "NHS App"
General Practice Extraction Service
NHS Digital has been collecting data from GPs through its trusted General Practice Extraction Service. This system is now being replaced with their new General Practice Data for Planning and Research (GPDPR) service, a broader general-purpose collection which will enable faster access to pseudonymised patient data for planners and researchers.
The data collection will begin on 1st July.  
More information about the service can be found on NHS Digital's website.
We now include this additional privacy notice, alongside our main privacy notice, that explains what data is used and why.
Opting out
If you don't want your identifiable patient data to be shared for purposes except for your own care, you can opt-out by registering a Type 1 Opt-out or a National Data Opt-out, or both. These opt-outs are different and they are explained in more detail on the NHS digital website. Your individual care will not be affected if you opt-out using either option.
The type 1 opt-out form can be downloaded from our website Click here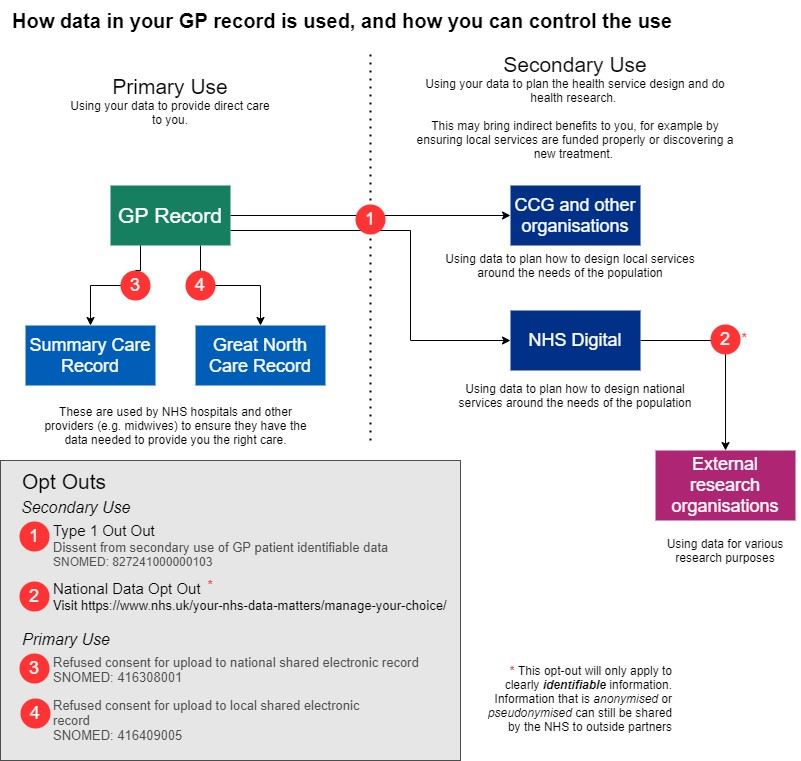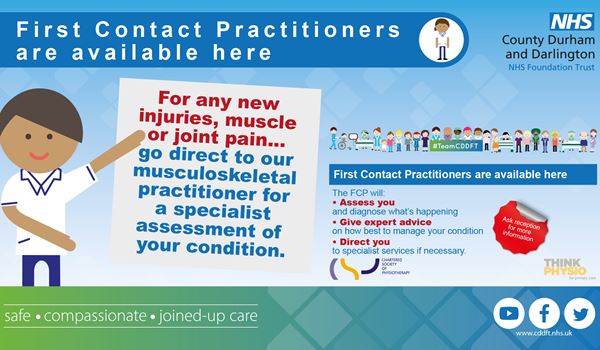 Talk Before You Walk (TBYW) Click for more information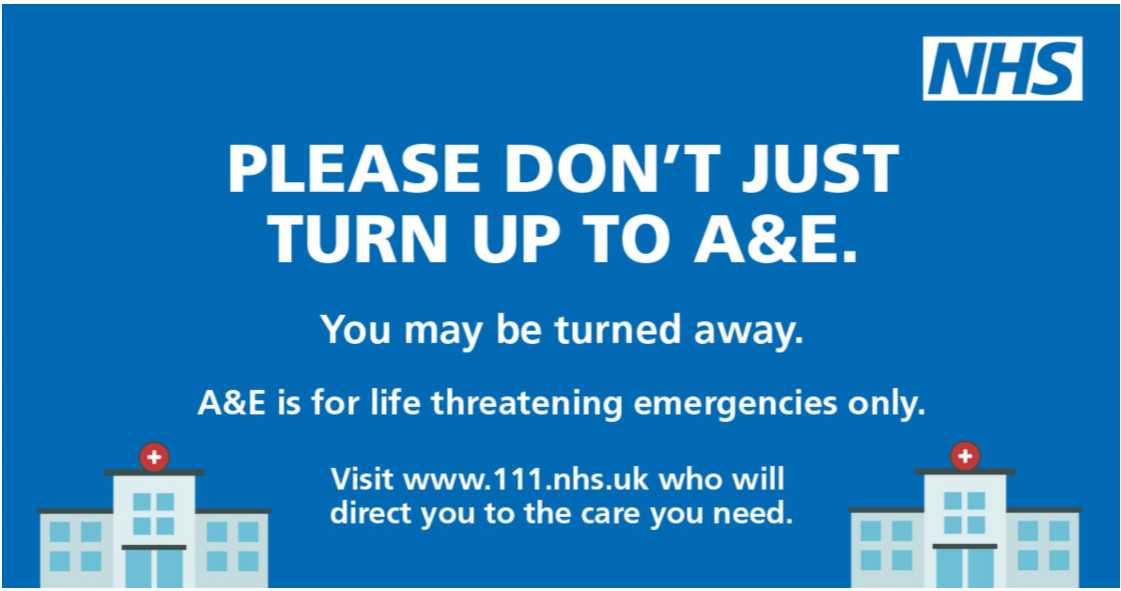 Find out more